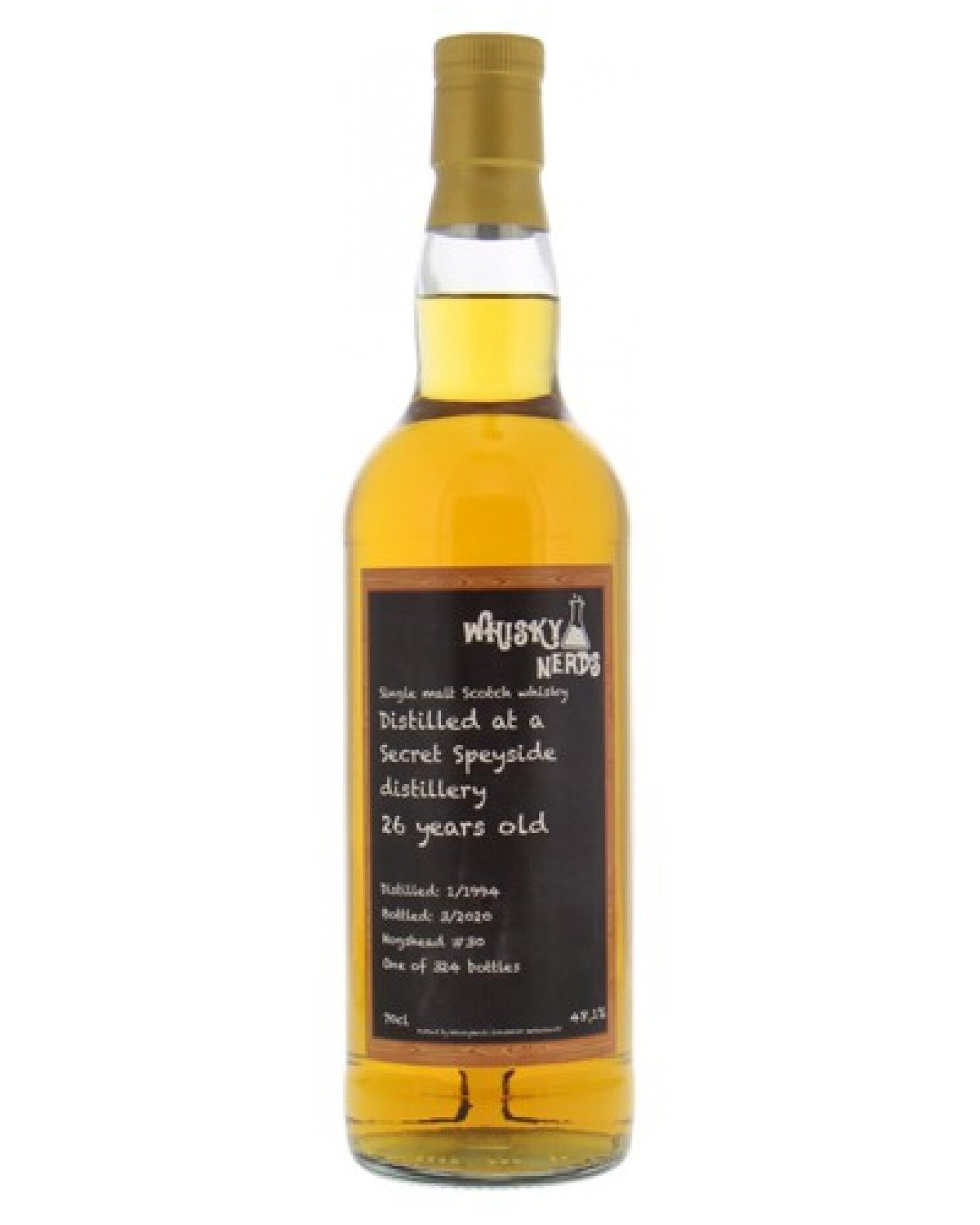 Ballot open!
The WhiskyNerds started bottling whiskies a few years ago. They strictly limit themselves to releasing only what they deem good enough.
Already, whisky lovers from everywhere know their excellent whiskies: The WhiskyNerds. After two fantastic Springbanks, a Lagavulin and a peaty Kavalan, it is clear that the Whisky Nerds acquired a taste for excellent and superb, but aged whiskies.
Bottlings under the Whisky Nerds label may very well be a rare event, as they don't release much and are highly sought after internationally. But when the whisky reaches your glass, you can rest assured only the highest standards were met to ensure the whisky is of the highest quality.
With this 26 years old Secret Speyside, they once again selected a brilliant whisky. Now only available through ballot for the price of 145 euro ex VAT.
These very limited number of bottles are now available through this ballot. If you would like to enter the ballot please send us an email and fill in your name. By sending us an email you will automatically subscribe for our newsletter. You can send us an email here
Terms and Conditions
- The ballot is only open for Best of Whiskies customers who are subscribed to our mailinglist.
- Only one entry per person.
- The ballot will close on September 16 2020.
- The draw will take place on September 17 2020.
- Ballot winners will be contacted with confirmation. Payment must be received within 5 working days or the bottle will be withdrawn.