Tasting the Glendronach Grandeur 25 years Old batch 8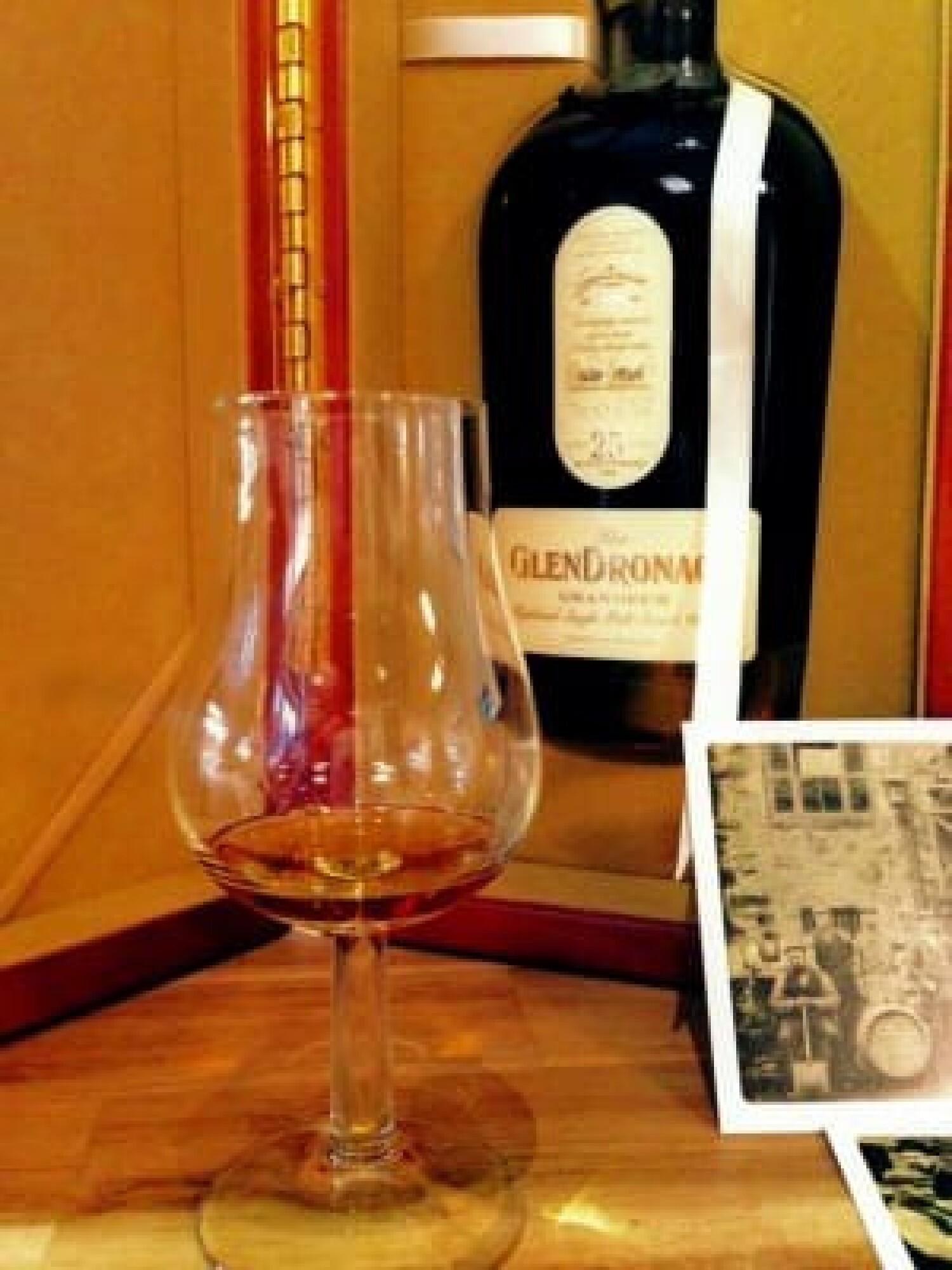 Every once in a while we receive a sample from one of our partners in the world of Whisky. Through a partner at De Monnik, we received a sample of the Glendronach Grandeur. We at Best of Whiskies are generally appreciative of Billy Walker's work for Glendronach. His passion marks this grandeur series. Let's see how this dram evolves in our glasses.
Color: Amber Gold/Mahony
Nose: Lovely complex sherry tones of dried fruit like raisins and Libyan fresh dates from the Keshbah market lingering into peardrops. Developing into a more almond chocolate tone combined with some chamomile herbs.
Mouth: Very neat mouthfeel with again raisins, dried forest fruit and sherry tones developing into chocolate tones. I smell fresh coffee tones. Our coworker Kris used to be a barista, his coffee in the morning is superb and so are the coffee tones in this magical dram. The tones develop into nut flavors like the almonds mentioned earlier and some zestiness..dried oranges?
Finish: A developing long finish witch citrus fruit tones and more forest fruits like dried cranberries.
Balance and complexity: I love the balance between the nose and mouthfeel. The dram has a very interesting complexity such as fresh coffee and dried dates.
Comments: A lovely sherry bomb that shows pure developing greatness. Guess that's exactly why they called it Grandeur. Billy Walker at his prime for sure. 92/100 points in my book.
Blog by Nils van Rijn
Whisky Specialist for Best Of Whiskies.